Welcome to our newsletter. 
 
Difficult times ahead. There's no easy answer but protecting family and loved ones is the absolute priority. So maybe it's time to reflect, take a step back, plan marketing, plan for doing things "another way", plan for future projects, virtual training, conferences by zoom, try to keep the children entertained!
 
But in our case and yours I'm sure, you'd like to just carry on as normal, as soon as possible (whatever that might be!). This will end very soon I'm sure is my guess.
 
Visiting customers is the essence of what we do. I'd be really surprised if we were able to carry out a virtual Risk Assessment without visiting a client's premises! That's never going to happen. Being nosey and accessing all parts of the building, interacting with the customer and practical things such as measuring, using a torch, is all part of an assessor's job.
 
In fact, our customer journey is pretty much like this: Everything starts with a conversation and a planned visit to the premises; conversation with the client to understand how we can help and what they are looking for; finding solutions to make the workplace safer, backing it up with documentation. Follow up phone calls and emails. By the way, we have launched a FREE ADVICE LINE (as per the website). Call the office as normal for all general enquiries and bookings.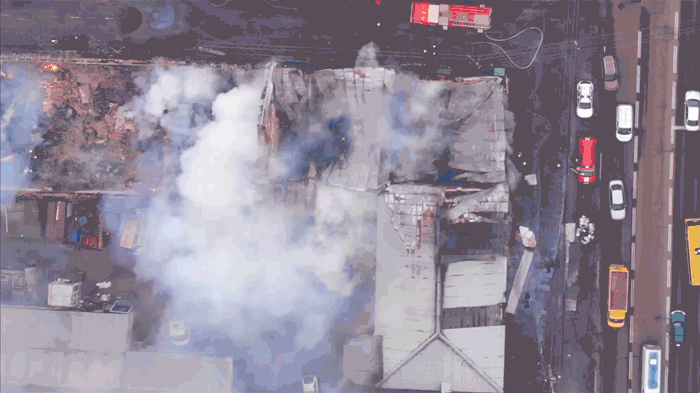 If you have a specific subject that you need some guidance on surrounding H&S or fire, then call 07507 648329. If we don't have the answer straight away, we'll soon get back to you with what you're looking for. It is FREE so use it!
On the dreaded 'C' word, I have heard some industry people justify their position as 'key workers' to enable them to carry out routine service visits. Nobody should feel they have to allow any engineer or consultant on site (with or without PPE) if it is non-emergency and they do not feel comfortable with it. Yes, there are British Standards to adhere to which in turn makes up requirements of The Fire Safety Order, but the common sense approach is to push 'pause' for the time being, but be prepared, just as soon as the ban is lifted. Essential visits are in my view, assessments for high risk buildings, faults on fire alarm systems, local authority say so…that is my take on what has been stated by Government. 
 
Again, use the advice line for anything you want help with, or an explanation and we will see how we can best help by calling 07507 648329.
 
This month we focus on our business alliance MARSHALL ELECTRICAL SERVICES, reliable and highly recommended based in Peterborough but offering UK coverage. A big slice of the work is undertaking Electrical Installation Conditioning Reports. These are required by insurance companies AND FIRE RISK ASSESSORS to confirm the safety of the electrical installation. With the current pandemic, this is actually a good time as there is no issue with disruption with business' running a skeleton work force (if at all). MARSHALL ELECTRICAL SERVICES carry out EICR five yearly inspection and any remedial works to keep you compliant and the place of work safe. Has your inspection been carried out? You can contact Lee Marshall direct on 01733 306012 or email enquiries@marshallelectrical.net
Something to look at for is our new training room here at our very accessible Northants office (well served by the A1/A14/M1). We are going to develop something called 50/50 training. The way this will work is as follows:
 
Half the day the training will focus around industry stuff (fire warden training or some form of H&S training or first aid), the other half day will be wide and varied; we have lined up for example, speakers on Pensions, Estate Planning and Business Coaching, using a Copywriter for example. Or it could be somebody with a compelling story to tell (overcoming adversity/ rags to riches type thing).
Certificates will be issued for elements of the training that can be…
Nice lunch
Plenty of interaction
At a very reasonable fee- booked on Eventbrite
 
Watch this space- details to follow (likely to start from September with social distancing as things are)
 
Let me finish by wishing you good health and a positive attitude to ride the storm.
We will be in touch soon; in the meantime, our extensive services are detailed below:
 
Fire Risk Assessment
Fire Extinguisher supply and service
Fire Alarm systems, install and maintain
Emergency lighting, install and maintain
Fire Training
Portable Appliance Testing
Signage (H&S, fire)
Asbestos Surveys
Health and Safety
Residential/ Landlord Audits
Free online test for small offices and shops
Take our tea break test … A free Q&A survey to find out your level of risk of fire.
Please note this is intended for use with small offices and shops. For anything larger, call us. That's the sales pitch done, now take the test …