FIRE RISK ASSESSMENTS UNDERTAKEN
FIRE EXTINGUISHERS MAINTAINED
What do we do?
All aspects of fire safety for business, landlords, care homes, sports clubs and more.
Fire Risk Assessments
It's your responsibility
Business owners and landlords are being prosecuted for failure to complete a suitable and sufficient Fire Risk Assessment for which they are responsible.
PAT Testing
Regular testing of electrical equipment
An influx of cheap electrical products and overloaded sockets is a major cause of office fires and will invalidate your insurance.
Training
2 levels of Fire Training
Management of companies have duty of care to arrange Fire Training for their staff. They must also comply with The Fire Safety Order 2005.
H&S Assesments
Assess the type of hazard and persons at risk
You can be fined thousands or imprisoned if you do not comply with current Health & Safety Law.
Signage
Signage saves lives
There are four types of signage – are you sorted?
Landlords Audit
76% of all fatal fires are in dwellings
Are you a landlord of residential properties and find you are spending time doing the following?
Help and Safety at Work have carried out Fire and Asbestos surveys for many years.  This has helped forge a  strong relationship between us both.
With our Youth Club, it is of vital importance that our staff are able to carry out an effective evacuation. Our recent training helps us to do this
The whole town turns out for our event and we spend a huge amount of time making it fun for all. We are always grateful to Mark for double checking our procedures helping us to make it safe for everyone.
Care home risk management
All the services you would expect
More than any other place, care homes need to constantly update their emergency procedure. Assisted evacuation and assessing each and every resident is key in formulating an emergency plan that works for everybody.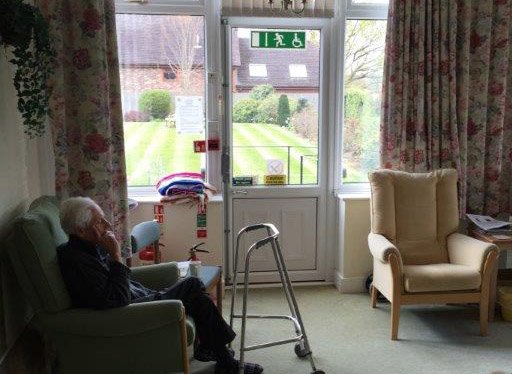 Free online test for small offices and shops
Take our tea break test … A free Q&A survey to find out your level of risk of fire.
Please note this is intended for use with small offices and shops. For anything larger, call us. That's the sales pitch done, now take the test …