5 Reasons why you need a Fire Extinguisher
Safety: Fire extinguishers are essential for keeping you, your family, and your property safe from the risks of a fire. Having a fire extinguisher readily available in your home or workplace provides an added layer of protection if a fire occurs.
Protection: Fire extinguishers are designed to put out small fires before they become large, destructive blazes. A fire extinguisher should be kept in an easily accessible area and used immediately to smother flames.
Versatility: Fire extinguishers come in a variety of sizes and types, each made for a specific purpose. It is important to choose the right type of fire extinguisher for your needs, such as an ABC-rated fire extinguisher for a range of fires, or a clean-agent fire extinguisher for dangerous materials.
Peace of Mind: Knowing that you have a fire extinguisher to use in an emergency allows you to remain calm and confident in your ability to handle any potential fires.
Cost Savings: By having a fire extinguisher readily available, you can help to prevent costly damage that can result from a fire.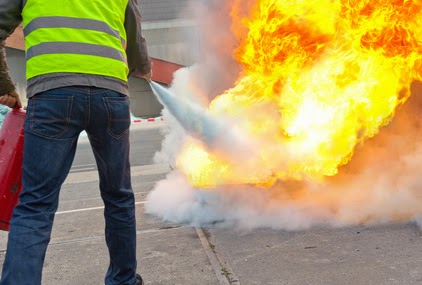 A fire extinguisher can be a life-saving tool in the event of a fire. It is designed to stop or control small fires by smothering or cooling the flames. In general, fire extinguishers are designed to suppress the fire in its early stages and should only be used when it is safe to do so and the fire is of a size that is manageable.
Do I need a fire extinguisher?
Yes, its as simple as that. A fire extinguishser can make a huge difference in a crucial situation.
Is my fire extinguisher in service?
To find out if your fire extinguisher is in service check the maintanence label on the rear of the casing.
What type of extinguisher do i need?
Water Extinguisher. This type of extinguisher is good for Class A fires, which involve ordinary combustibles such as wood, paper, cloth, and rubber. Water extinguishers work by cooling the material and smothering the fire. The second type is the Foam Extinguisher. This type is designed for Class A and Class B fires. Class B fires involve flammable liquids such as gasoline, oil, and paint. Foam extinguishers work by smothering the fire and preventing the fuel source from reigniting. The third type of fire extinguisher is the Dry Powder Extinguisher. This type is designed for Class A, Class B, and Class C fires. Class C fires involve electrical equipment and wiring. Dry powder extinguishers work by smothering the fire and breaking the chain reaction of a chemical reaction that is responsible for the fire. The fourth type of fire extinguisher is the Carbon Dioxide Extinguisher. This type is designed for Class B and Class C fires. Carbon dioxide extinguishers work by displacing the oxygen in the area, which smothers the fire.
If you are still unsure which extinguisher you need, call us at 01832 735 874.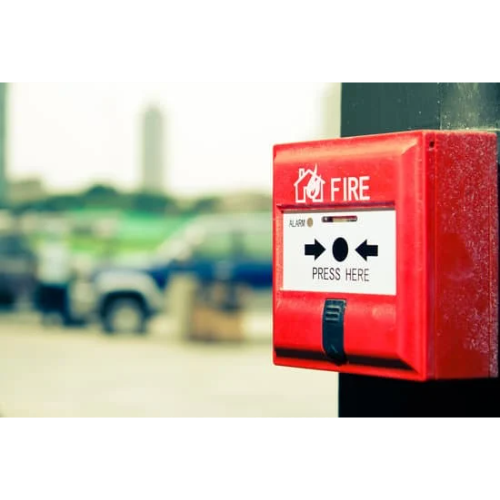 "We use Help and Safety at Work for the Fire Risk Assessments for all of our estates, they have been extremely helpful, friendly and efficient. We have also found that the employees will go out of their way to make sure they can provide you with any information you need even if it is not beneficial to them. We highly recommend Help and Safety at Work"
– Charlotte Lawrence (SELOC Asset Management)
"The whole town turns out for our event and we spend a huge amount of time making it fun for all. We are always grateful to Mark for double checking our procedures helping us to make it safe for everyone."
– Lyndsey Burch – (Thrapston Charter Fair Committee)
"Having recently joined the club I found Mark particularly helpful in organising a list of safety checks that were needed for the club to ensure compliance"
– Tim Knight (Porters Park Gold Club, Radlett, Hertfordshire)