10 Fire Risk Assessment mistakes
The 10 most common mistakes when completing a Fire Risk Assessment – you could be making them right now!
DONE FROM A DESKTOP 
There is no physical inspection of the building
YES/ NO
In most instances answering like this will not be deemed suitable and sufficient
ACTION PLAN
Must conclude in an action plan with ranking and suitable timescales
HIGH RISK / TECHNICAL
If you are not trained and competent, the chances are you'll be avoiding the main risks!
GUIDANCE
Often overlooked is working to the right legislation, supporting documents and British Standards
SHARE
Tell your employees and pass on significant findings of the assessment
KEEP IT CURRENT
Is your report current; a true reflection of the premises
PROCEDURES AND ARRANGEMENTS
It is essential that all occupants know what to do in the event of a fire and deploy the evacuation strategy effectively
IGNORE
Have you acted on the findings or just filed the report away until next time
COMPETENCE
The person completing the assessment can be prosecuted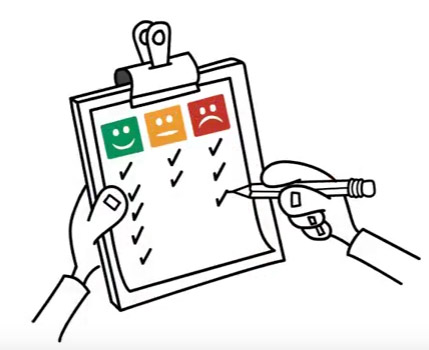 Mark and his team organise site visits very efficiently for our range of properties across London
The whole town turns out for our event and we spend a huge amount of time making it fun for all. We are always grateful to Mark for double checking our procedures helping us to make it safe for everyone.
Mark was a fantastic contributor and expert consultant for a programme ACC recently produced on Fire Safety for Care Homes. Mark was a great pleasure to work with, always extremely supportive, forthcoming and responsive to all of our queries, demonstrating great expertise. He was able to adapt quickly to the challenges of filming, taking on the additional role of presenter with great patience, skill and professionalism. We look forward to the opportunity of working on further programmes together in the future.
Care home risk management
All the services you would expect
More than any other place, care homes need to constantly update their emergency procedure. Assisted evacuation and assessing each and every resident is key in formulating an emergency plan that works for everybody.